About Foundation Trusts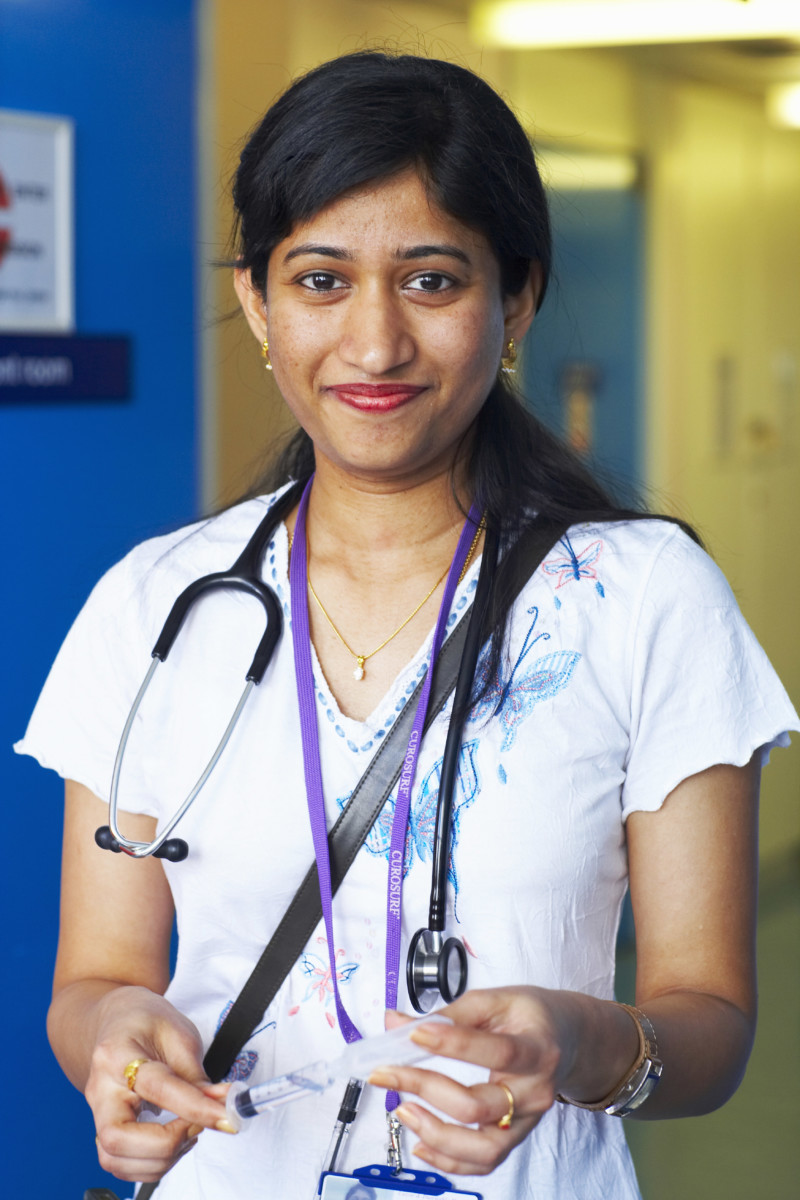 An NHS Foundation Trust (FT) is an NHS trust that is part of the National Health Service in England and has gained a degree of independence from the Department of Health.
The L&D became a Foundation Trust in 2006 – the first hospital in Herts, Beds and Bucks to achieve this status. Luton and Dunstable University Hospital NHS Foundation Trust and Bedford Hospital NHS Trust merged on 1 April 2020 to form Bedfordshire Hospitals NHS Foundation Trust.
The L&D merged with Bedford Hospital on 1 April 2020 to become Bedfordshire Hospitals NHS Foundation Trust.
The NHS now ensures that we all have a choice. You can choose where you would like to be treated right through from GP, to assessment and treatment. We believe that the L&D and Bedford Hospitals offers the best choice locally – both in terms of treatment and in terms of involving local people through FT membership.
The Role of an NHS Foundation Trust
NHS Foundation Trusts are a key part of the Government's commitment to reform the health service and meet the needs of local people.
They are public benefit corporations and are all about the NHS being run locally, and being accountable to its local community rather than to the Secretary of State.
How NHS Foundation Trusts differ from NHS Trusts:
They have freedom to decide locally how to meet the healthcare needs of their community.
They are accountable to local people, who can become members and governors.
They have additional freedoms and flexibility to recruit, reward and retain staff.
They are able to borrow money within agreed limits and retain surpluses to help increase investment in local facilities.
FTs are responsible for providing services for local commissioners through legally binding contracts and be reimbursed through a national tariff for the work we do.
FTs are still firmly part of the NHS and believe in the founding principles of the NHS.
They will not create a two-tier healthcare system. Patients can choose whether or not to be referred to the L&D or Bedford Hospitals.
They are required to meet the same performance targets set by Government and will be subject to the same inspection process as all other NHS organisations through the Health Care Commission.
Becoming an FT Member
At the newly formed Foundation Trust we now have over 27,000 registered FT Public Members, including 9,000 members of staff and volunteers.
Becoming a member is easy – Anyone can become a member – it's FREE. However, in order to vote in the Governor Elections or stand for hospital governor election members need to be 16 or over and be living in Bedfordshire or the surrounding counties.
Membership is a very practical way in which you can have your say about how the hospital is managed and develops in the future.
You can choose to be involved as much or as little as you like – also see the Benefits of Membership section.
So if you are not already a member, why not join us and have your say – start with our on-line membership form.
You might also want to become a Governor and each year we hold elections for a proportion of seats on the Council of Governors. Full details on how to stand for election will be sent to all registered members in advance of elections.
The Role of an FT Governor
We are directly accountable to the local public through our Council of Governors, which includes 21 members of the public and 13 staff and volunteers.
What is Involved in Being a Governor?
NHS Foundation Trust Governors are the direct representatives of local interests within Foundation Trusts. Governors do not undertake operational management of NHS Foundation Trusts; but they challenge the Board of Directors and collectively hold them to account for the Trust's performance. It is also the Governors' responsibility to represent their members' interests, particularly in relation to the strategic direction of the Trust.
At the Trust the Council of Governors has 21 Public Governors, elected from four constituencies (Luton, Central Bedfordshire, Bedford Borough and Hertfordshire), together with 12 Staff Governors elected from five classes. There are 5 Appointed governors from partner organisations.
Regular elections provide an opportunity for you to stand for election as a Governor to represent the interests of the members of your constituency.
The specific statutory power and duties of the Council of Governors are to:
appoint and, if appropriate, remove the chair;
appoint and, if appropriate, remove the other non-executive directors;
decide the remuneration and allowances, and the other terms and conditions of office, of the chair and the other non-executive directors;
approve the appointment (by the non-executive directors) of the chief executive;
appoint and, if appropriate, remove the trust's auditor; and receive the trust's annual accounts, any report of the auditor on them and the annual report
In addition:
in preparing the trust's forward plan, the board of directors must have regard to the views of the council of governors
governors must act in the best interests of the trust and should adhere to its values and code of conduct
the council of governors should hold the board of directors collectively to account for the performance of the trust, including ensuring the board of directors acts so that the trust does not breach the terms of its authorisation
governors are responsible for regularly feeding back information about the trust, its vision, and its performance to the constituencies that elected them.
Other duties:
patient and service user liaison regarding patient experience
providing a governor perspective on trust performance
developing and reviewing the membership strategy
working with other representative bodies
attend council of governor meetings and seminars and the annual members meeting
undertaking such functions as the board of directors' request
attending other events and subcommittees based on their area of interest
Governors do not get paid, but are reimbursed expenses.
Eligibility:
To stand for election you must be aged 16 or over and live in the relevant constituency (i.e. if you live in Luton you can stand for election for a seat in the Luton constituency, but you cannot stand for election for a seat in the Central Beds, Bedford Borough & Herts constituency). Only staff and volunteers of Trust can stand for election to the staff constituency.
For more information about the role of a Governor and Foundation Trusts please visit NHS Improvement website here or view this link or contact the Membership Department at FTMembership@bedsft.nhs.uk .
Who regulates Foundation Trusts?
The Trust's finances and activities are closely regulated and overseen by an organisation called NHS England & Improvement.
Monitor is the independent regulator for all NHS Foundation Trusts, making sure they are well-managed and financially strong so that they can deliver excellent healthcare for patients.