Pre-Assessment
All patients who are listed for elective surgery need to have a pre-assessment to assess their fitness for surgery (barring a few exceptions).
Bedford Hospital
This unit is located near the main out patients entrance off the Ampthill Road. It is a low level building sign posted Pre-Operative assessment.
The unit was opened by Mr Skipper in June 2006 and most patients having an operation will be seen here. The centre is staffed by nurses who specialise in pre-assessment and we are supported by a receptionist and a clinical support worker. You may also be seen by a junior doctor during your visit. The building itself consists of a reception and waiting area with five consulting rooms and disabled toilet facilities.
Most patients will be sent to pre-assessment from the outpatient clinic when they are listed for an operation and will be asked to complete a questionnaire about their health. If they are not sent from clinic, they will be sent an appointment to attend pre-assessment – if this is not convenient, please contact us and we will reschedule the appointment.
During your pre-assessment appointment, you will see a Nurse who will go through your full medical history and do a heart tracing (ECG) as well as your height and weight. Blood tests may be requested and you will be sent to the blood test department for these to be done. A junior doctor may be asked to see you during your appointment. In some cases, you may need to see other professionals such as a specialist nurse or an occupational therapist. Your visit to the department may take 2-3 hours.
During your time in the pre-assessment centre, you will be able to ask questions about your operation and we will discuss with you what arrangements you will need to make for your discharge home after the operation.
Some patients like to bring a friend or relative with them for support and company. They are welcome during the assessment if you wish.
It is important that patients bring all their current medications or an up-to-date prescription with them.
If you want to discuss any issues prior to your assessment, please feel free to contact us on 01234 795903.
Luton and Dunstable University Hospital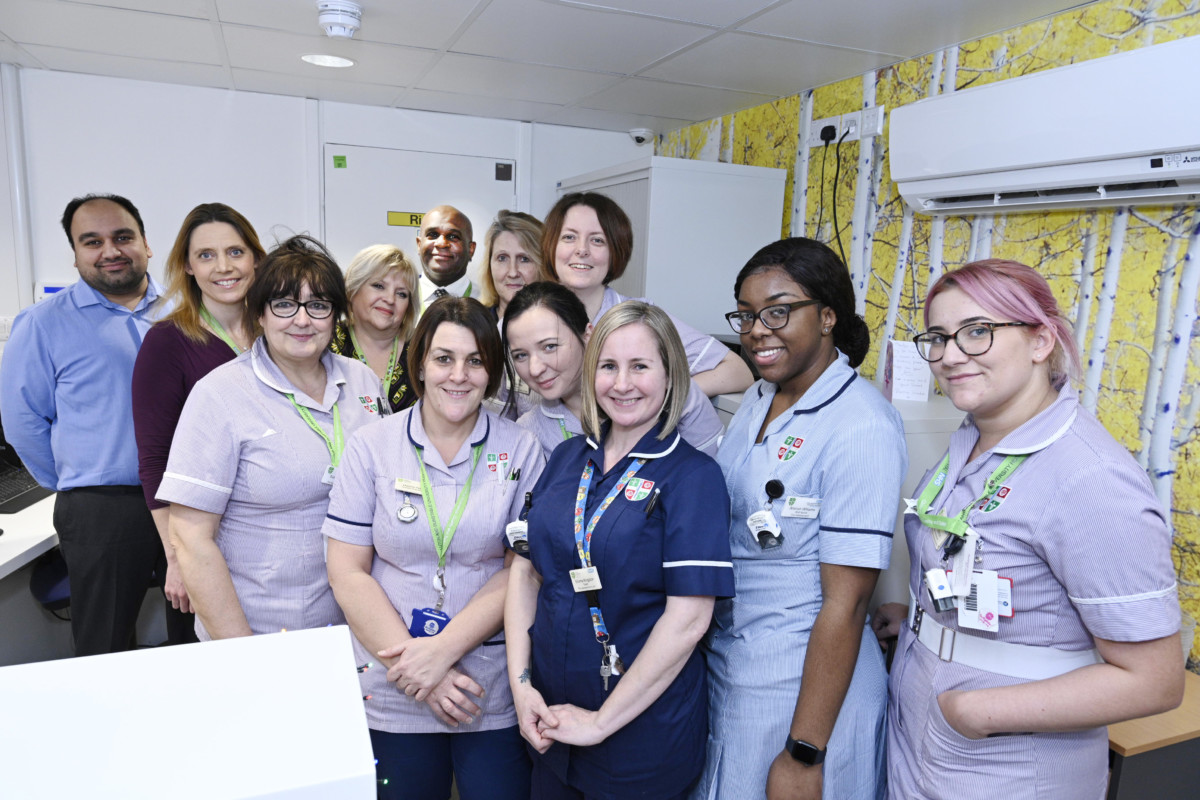 The pre-assessment team comprises of a multi-disciplinary team (MDT) including Healthcare Assistants (HCAs), Registered Nurses, Consultant Anaesthetists, Pharmacists and administrative support roles. Furthermore, the pre-assessment team works in collaboration with the Enhanced Recovery Team here at the Trust to optimise patients recovery post-surgery.
The pre-assessment model of care at the L&D was transformed during 2018-2019 with a new purpose built unit being officially opened by Paul Young on Monday 7th January 2019. This new unit allows patients to 'drop in' for their pre-assessment straight after they have been listed for surgery in clinic. This 'drop in' service reduces the need for patients to make multiple trips to and from the L&D and is aimed to streamline patients surgical pathways.
Please note that we operate the 'drop in' service alongside pre-booked appointments. We always try to accommodate the patients who 'drop in' however if we reach capacity in the clinic due to the high volume of patients, we will offer an appointment time for another day instead.
Furthermore, along with the daily clinics run by the pre-assessment MDT, the new model of care provides a centralised 'hub' where elements of the MDT ensure results and scans are appropriately reviewed and actioned accordingly. Patients are encouraged to contact the pre-assessment hub if they have any questions or concerns relating to their health or fitness for their planned surgical procedure. This can include advice on medications or changes to their health since their initial pre-assessment. The pre-assessment 'hub' can be contacted on 01582 718980.
Opening Times: 8am – 6pm, Monday – Friday (excluding Bank Holiday's)
Location: Pre-Assessment Unit, Ground Floor of the Surgical Block
Unit Manager: Karen Blinko, Unit Matron: Tracey Moffatt. Responsible General Manager: Chris Elliott
Contact details: Pre-Assessment Hub – 01582 718980
Phone lines open: 9am – 4pm, Monday – Friday (excluding Bank Holiday's)