Cauldwell Centre
At the end of 2021, Bedfordshire Hospitals NHS Foundation Trust was awarded funding to support with COVID-19 elective recovery. This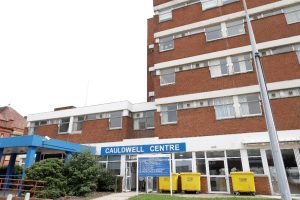 funding is being used to convert the first and second floors of Cauldwell Centre at Bedford Hospital into additional Outpatient facilities.
The project will deliver 27 outpatient rooms, four e-consult rooms and three treatment rooms.
Work commenced at the start of January 2022 and will complete within six months.
Patients and visitors should not notice any major changes within the building while work is taking place. The Trust is working hard with contractors to ensure disruption is kept to a minimum.
Progress updates and any changes that may impact you will be updated on this page.