Cauldwell Centre
It's been an extremely exciting time in terms of redeveloping our hospitals.
At the end of 2021, Bedfordshire Hospitals NHS Foundation Trust was awarded funding to support with COVID-19 elective recovery. As part of this funding we are making some improvements to our Cauldwell Centre.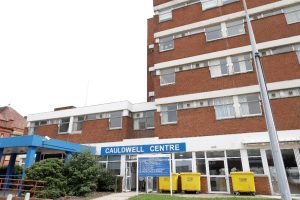 We are making substantial improvements to this building, and works are currently underway, including the creation of additional outpatient facilities.
Once complete it will provide 27 outpatient rooms, four e-consult rooms and three treatment rooms across two floors.
Work commenced at the start of January 2022 and will be complete by September 2022.
Progress update
We are moving closer to our vision of creating a newly renovated Outpatients space, which will provide significant improvements for our staff and patients.
Following completion of the demolition works, the internal fit out has now started across both floors. This is really exciting as we start to see the shape of the new Outpatients area take form.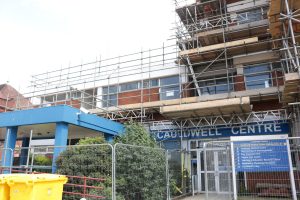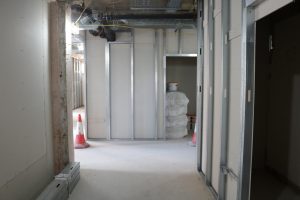 Once fully fitted out, the newly renovated space will provide an impressive 27 additional outpatient rooms, four e-consult rooms and three treatment rooms across two floors. We know how much of a difference this will make to colleagues and patients.
Patients and visitors should not notice any major changes within the building while work is taking place.
The Trust is working hard with contractors to ensure disruption is kept to a minimum.
Cherry Tree Garden
As part of our commitment to upgrade and enhance the Bedford hospital site for visitors and staff, we have recently created a new garden by Cygnet Wing to provide a serene space to relax and reflect.
The Cherry Tree garden, aptly named and centred around the beautiful cherry tree, features a space of remembrance of our dear colleagues and friends who we have sadly lost and an area within the garden is dedicated to baby loss remembrance. Thank you to those families who have donated generously for this space.
We will be launching an official ribbon cutting event for the garden in the near future, but in the meantime, it is lovely to see staff and visitors already making use of this space and enjoying the peace and tranquillity is provides.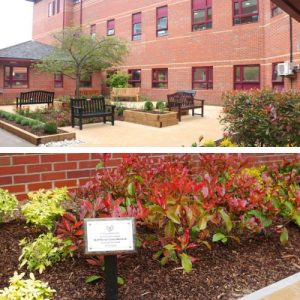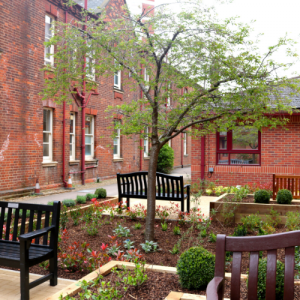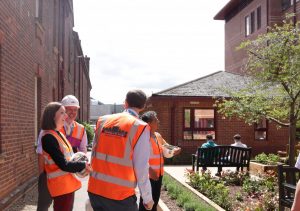 Video updates
May 2022
February 2022