My hospital journey
Bedfordshire Hospitals are committed to offering you treatment at the earliest opportunity. Management of the COVID-19 pandemic has meant an increase in waiting times for some elective pathways, which we are working hard to reduce.
Outpatient GP referrals
GPs continue to refer patients into the Trust for Outpatient appointments. You may need to wait longer for access to an appointment and where clinically appropriate, these appointments may be carried out by telephone or video.
You will receive a letter from the hospital confirming your appointment with us, what type of appointment this is and what steps you need to take prior to this appointment.
Waiting list – how we prioritise and book
Our hospitals continue to carry out Outpatient appointments and have resumed routine diagnostic work, surgeries and treatments.
Our waiting lists have been clinically reviewed to ensure patients are seen in priority order and we continue to monitor these lists.  This may mean you wait longer for your care, but we will be in touch as soon as possible with details of your appointment.
We are working on a number of different projects to increase capacity across our hospital departments.
We are introducing new pathways in order to support prioritisation of appropriate clinical elective care.  For example, Patient Initiated Follow Up (PIFU) and video or telephone consultations instead of face to face appointments.  If it is suitable for you to move into this type of pathway, your clinician will agree this with you as the best way forward.
Keeping you safe when attending an appointment
We work hard to ensure that the care you need can be provided as safely as possible.
We follow all the same infection prevention and control measures that you do, such as washing our hands regularly, wearing a mask, maintaining social distance, self-isolating when we test positive for COVID, but we also undertake the following:
All staff throughout the hospital are regularly tested for COVID, any staff that test positive or who display COVID symptoms do not attend work
All staff use appropriate Personal Protective Equipment (PPE) for the task they will perform, this can include face masks, aprons, gloves, eye shields, hats/hairnets, hazmat suits, etc – these are discarded in safe waste bins after each patient with fresh PPE put on immediately before seeing the next patient
Washing and sanitising hands with approved high-quality soaps and sanitisers regularly
Ensuring all equipment and furniture is sanitised or replaced with fresh equipment after each patient
Ensuring there is adequate time given with specified air quality measures to ensure rooms are properly ventilated between patients
All waiting and recovery areas have appropriate spacing to ensure social distance is maintained throughout the hospital
Ensuring that patients with suspected and confirmed COVID are looked after in separate parts of the hospital from our other patients.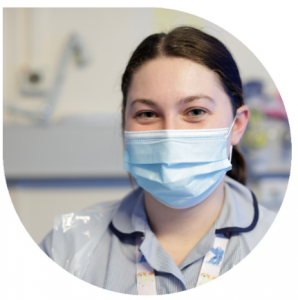 What you can do while you wait for surgery
The information and advice here is aimed at helping you manage this wait so you arrive for your appointment in the best possible physical and mental health.
Your treatment may have conditions applied, such as quitting smoking, losing weight, being more active, reduce alcohol intake or some other kind of preparation.
In order to avoid any delay, you are advised to work on your overall health and wellbeing whilst you wait.  If you require any help or support with this, please contact your GP practice.
Any actions to improve your physical and mental health will best support your surgical journey and support the earliest recovery possible.
Waiting in pain
We know the longer we are in pain the more our bodies become used to generating pain. This is a difficult concept to understand for both patients and clinicians alike. We refer to this as chronic or persistent pain. Many of us suffer with this type of pain and frequently no medical underlying condition or cause can be found. In this circumstance our focus turns to understanding and managing the pain.
If you find yourself waiting for a medical assessment or procedure then hopefully there may be a more definitive outcome thereafter, but inevitably, through no fault of your own, some of the chronic pain processes may be developing in the background. It may be helpful therefore to consider this whilst waiting and adopting some of the pain management strategies that is about reducing the sensitivity and turning down the pain 'volume'.
The following can help you manage this pain while you wait for your appointment:
Learning about your pain
Living a healthier lifestyle
Doing the things that matter to you
Taking care of your emotional wellbeing
Learning about your pain:
Learning about your condition that causes your pain, triggers that make it worse, what helps to relieve the pain or activities you can do that take your mind off it can help you to create self-management strategies that you may be able to adopt whilst living with your pain. Everyone's pain experience is different, and everyone has different goals they would like to work towards. Therefore, having knowledge around your condition can help increase your confidence when making decisions around what to change and how to take back control of your life. If you use the internet to research your condition we would urge you to visit trusted British websites, eg, Government website (gov.uk), NHS websites (nhs.uk), University websites (ac.uk) and trusted charity websites (org.uk). Your local GP practice website is also a good source of information, these will have co.uk on their URL.
Living a healthier lifestyle:
Having a healthier lifestyle can increase your energy and function, that will give you a better chance of managing chronic pain. For example, pain can often disrupt sleep patterns, leaving you feeling more fatigued and irritable than you might already be. Lack of sleep impacts emotional state, psychological wellbeing and physical performance, all of which contribute to an increase in pain. By learning about sleep and trying different tools to improve sleep, such as relaxation, activity, position and medications, you may be able to improve your sleep patterns and in turn give you a better chance of managing your pain.
Doing the things that matter to you:
If you live with chronic pain, it's only natural that you find it hard to continue to do the things that matter to you in your life. It is often the pain that stops people doing the things they value, not forgetting the added stressors that pain can cause such as fatigue, stress, anxiety, depression, fear and low self-confidence.
It is really important that you try to continue to do the things (or some of the things) that you enjoy, despite the pain, to help improve your quality of life. This may seem impossible at first, which is where goal setting can be useful. Small and achievable short-term goals can allow you to work towards realistic long-term goals. Achievable goals can also help to improve your confidence and sense of self-worth.
Taking care of your emotional wellbeing:
As you may be aware, pain can affect the way you think, feel and behave. This can also have an impact on your pain – which is why you should look at ways to manage your thoughts, feelings and behaviours. The added stressors of life that pain can cause include fatigue, muscle tension, sleep problems, stress, anxiety, depression, fear, guilt, low mood, feeling unworthy and low self-confidence – all of which are not helpful to anyone as they can 'wind up' our pain system. If we can use resources to catch negative thoughts or learn how to communicate your needs, for example, you may be able to start to reserve energy to use in a positive way.
Where to get further help
The NHS App:
Owned and run by the NHS, the NHS App is a simple and secure way to access a range of NHS services on your smartphone or tablet, including appointments and referral information.
You can also access NHS App services from the browser on your desktop or laptop computer. To find out more about what the NHS App can offer go to: https://www.nhs.uk/nhs-app/
Your GP Practice:
All GP practices have their own website, which is filled with lots of useful information on a range of topics, including signposting to services available in your area.
Most GP practices are aligned to a Primary Care Network (PCN) and within either your practice or PCN you have access to a range of different Health Care Professionals that can support you with preparing for your treatment as outlined in the sections above, such as quitting smoking, losing weight, improving your health & wellbeing, increasing your activity, improving your mental health, etc.
Your Local Pharmacy:
Your local pharmacist is a good place to get local advice, particularly if you have any questions around your medication
What to do when you get your appointment confirmation
You will receive a letter from the hospital confirming your outpatient appointment. Included with this letter is information on what to expect at your appointment.
My Hospital Communications
Hospital waiting times & Information about your treatment:
NHS England has developed an online platform called 'My Planned Care'. This website gives advice and support while you wait and helps you to prepare for your hospital consultation, treatment, or surgery (excluding cancer treatment), for all acute hospitals across England and will be expanded over time to include Community and Mental Health hospitals.
If you are waiting for a hospital appointment, a procedure or treatment, you can access the platform to see average waiting times as well as helpful advice and support whilst you wait. The information is updated weekly and anyone can access it, including your carer, friends, relatives and the NHS team caring for you.
You don't need to ring your GP, or the hospital caring for you for an update on waiting times as all of the information will be available on the My Planned Care website.
The link to our hospital pages on My Planned Care can be found here: https://www.myplannedcare.nhs.uk/east/bedford/
Decision Support Tools:
NHS England has added information to their website to support shared decision making between patients and their clinician. You may find they are useful before, during or between consultations, depending on the care pathway.
They help you to understand your condition, the treatment options available and support you to make a decision on the best treatment option for you depending on your personal circumstances and desired outcome.
NHS England » Decision support tools: making a decision about a health condition