Organ Donation Week in Bedfordshire
Organ Donation Week (18-24 September) is an annual campaign to raise awareness about the ongoing need for organ donors. The more people we reach, the more people who register their decision to become organ donors after they die, and the more lives saved.
This week the Organ Donation teams are hosting awareness stalls at Bedford and the L&D to help educate staff and visitors on the importance of organ donation. Tarsem Paul, head of the Organ Donation Committee, will also be visiting areas in the community over the course of the week to inform the public and impress the positive impact organ donation has. You can also look out for local monuments being lit up pink for Organ Donation Week, including the Bedford Corn Exchange, Riverside Side bridge, and the Town centre bridge.
In Bedfordshire, we are aiming for 262 new registrations across the county by Sunday the 24 September. If you would like to help others after you are gone, or have signed up in the past but not checked on it recently, please register your decision to donate tissues and organs by visiting the NHSBT website.
Personal Stories
We have had staff and members of the public write in with their stories around organ donation: some are the recipients of transplantation, and others are the loved ones of donors who chose to register. You can read overviews of three of these below.
Karen's story
Karen Duncan, Research & Development Nurse Facilitator at the L&D, shared a remarkable story of her experience with organ donation: On the 5 June 2000, Karen gave birth to her second child at the L&D. However, five days later, Karen was admitted to A&E with suspected heart failure. After being moved to Harefield Hospital, on the 30 June, Karen was fortunate to receive a donated heart.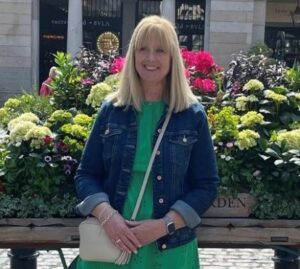 "My donor's generosity has allowed me to see my two daughters grow up and make memories. Every year on the anniversary of my transplant, I light a candle and think of my donor, his family, and their selflessness.
"My story highlights the immense impact that organ donation can have on the lives of recipients, their families, and friends. It brings potential for hope, healing, and second chances."
Ciara, the daughter that Karen gave birth to before her heart transplant, is now 23. She also now works at the L&D, and spoke about her feelings of organ donation:
"I am fortunate enough to have grown up with my mum by my side, a simple privilege that many take for granted. However if it wasn't for those who've made the courageous choice to be an organ donor, I would never have known my mum."
Lauren's story
Lauren Beckett is a mother in Toddington, Dunstable. Lauren's son Tommy was born with a rare condition called neonatal hemochromatosis. In Tommy's case he became so poorly that eventually the only option was a liver transplant. Lauren ran a national, and then an international campaign to find Tommy a suitable donor. While thousands from all over the world applied, it was Lauren's best friend Kayleigh who successfully donated. Despite initially not applying due to having Gilbert's syndrome, Kayleigh researched and found out that it should not affect liver donation. She went in to hospital, checked, and was found to be a match.
Lauren said: "on the 17th December, my best friend saved my little boy's life by sharing her liver with him. I see Kayleigh as Tommy's second mum, I gave birth to him but she gave him his life. Without her, I wouldn't have my perfect boy. They have the most amazing bond and adore one another. I owe absolutely everything to Kayleigh and her amazing family."
"Organ Donation Week to me is amazing. There are still SO many people out there that do not realise how incredible becoming a donor is and what it can mean for a recipient. It's so important that we have a dedicated week to encourage more people to register their decision for organ donation."
Gail's story
Gail Prior, Production Assistant with the Trust, shared the story of her sister Tracey donating her kidneys. Gail and Tracey's family had already discussed organ donation, so when Tracey suffered a brain aneurism in 2021, the family knew her wishes.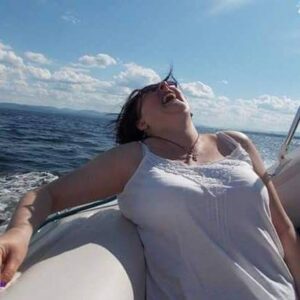 "I hope this week people stop and think what a difference filling the form in can do for another person and their family. It means freedom from machines, trips to the hospital, going on holidays, everything that we take for granted. As a person who has registered online, the most important thing is to make sure your family understand your wishes. On the saddest day of their lives they must remember your wishes. 
"I feel blessed that Tracey did this for a complete stranger. We all miss her on a daily basis but knowing she lives on inside someone else is wonderful. The donor team tell me the man who received the kidneys is doing well and enjoying life, which gives my mother peace that her baby girl got her wish and is still around."
Organ donation
Giving up your organs after death will change or even save many people's lives. Please register your decision to donate tissues and organs by visiting the NHSBT website.