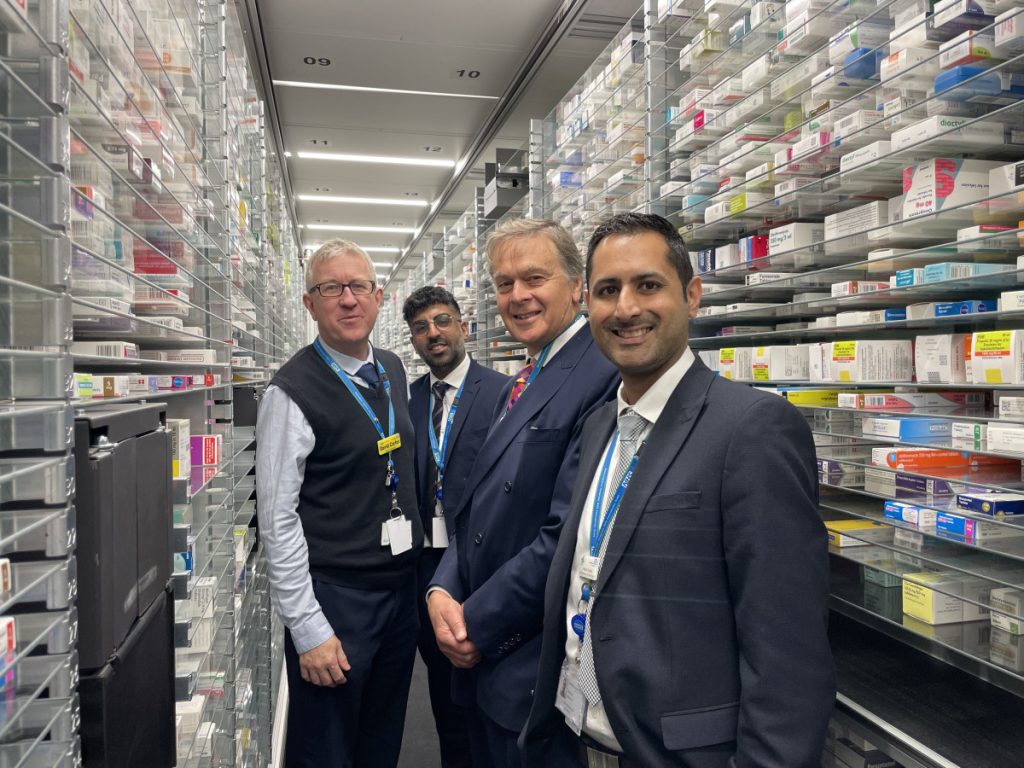 The Pharmacy team at Luton & Dunstable University Hospital celebrated the opening of their upgraded facilities this week following a £500,000 investment.
The extensive redevelopment has been nine months in the making and brings many advantages both for patients and staff.
There is a new dedicated waiting area for patients, together with a consulting room and a redesigned dispensing area. A new Automated Medication Dispensary System – a robotic unit – has also been installed. All of this will bring general improvements in flow which will mean a much better service for patients.
Chief Executive, David Carter, had the honour of cutting the ribbon on Wednesday 7 December, to mark the official opening of the upgraded Pharmacy.
He said: "This transformation will help support the growing needs of the Trust. It is a significant investment and one which will bring a much improved service for our patients. I would like to thank everyone in the Pharmacy team for their patience and hard work while the redevelopment has been taking place."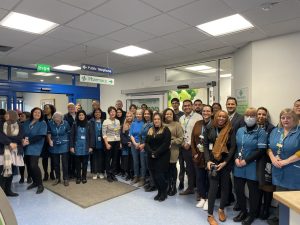 Dr Bodalia, Chief Pharmacist and Clinical Director, added: "It has been difficult nine months for everyone who has had to work in such challenging circumstances and continue to deliver a pharmacy service for the Trust. We are incredibly proud of the team and all those who have been involved in the redevelopment. We hope to bring further improvements to the service in the future."