Bedfordshire Hospitals has carried out the first total jaw joint replacement operation in the East of England, one of only five hospitals in England to currently offer the surgery.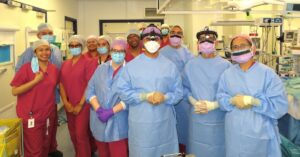 The operation is performed on patients who either have arthritis of the jaw – similar to a hip or knee replacement – or for patients with tumours of the jaw, or where the jaw joint needs to be removed.
Although an established procedure, it has not been available for patients in the East of England before – they have previously had to travel to Oxford or Nottingham for appointments and surgery. It is highly specialised surgery which requires individual funding approval from NHS England.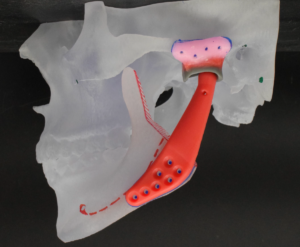 Consultant Oral & Maxillofacial Surgeons Mr. Alan Parbhoo and Mr. Valmiki Sharma carried out the procedure with the help of the maxillofacial theatre team at the Luton & Dunstable University Hospital (L&D) on 18 year old Ivana who had an unusual tumour of the jaw joint. Mr. Parbhoo said:
"Ivana had an aggressive bone cyst of the jaw joint which was expanding, causing her cheek to swell, and she could only eat an extremely soft diet in the few months prior to surgery.
"We were extremely pleased to get the funding to carry out Ivana's operation and that it went so well. She is making an excellent recovery.
Talking about her operation, Ivana, who lives in Essex, said: "I first noticed something wasn't right in April of last year, and it got steadily worse and I had to be extremely careful what I ate. I was so keen to have the operation, and now I have got my life back, and am eating completely normally, which is brilliant."
Ivana's mother, Maria, said: "We were extremely worried and scared but Mr Parbhoo and his team were amazing and saved her life and we are so grateful."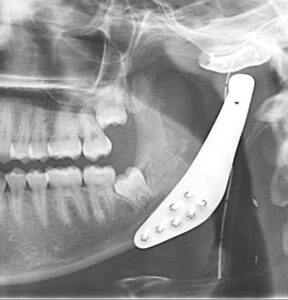 Mr Parbhoo added: "Now that we have carried out our first case successfully I am hopeful that we will be given the funding to set up a full tertiary service at the L&D, enabling us to become the TMJ Centre for the East of England, and treat patients with all types of jaw joint pathology in the region. This type of pathology often goes unrecognised and patients deserve to receive the highest standards of care regardless of where they live."