Hertfordshire Constituency
Governors representing our Hertfordshire members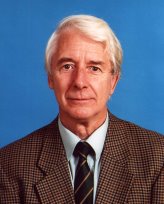 Malcolm Rainbow
Term of office: September 2017 to September 2021 (Returning – first term, extended an year)
Email: please mark for the attention of Malcolm Rainbow to [email protected]
Address: C/O Board Secretary, Luton and Dunstable University Hospital, Lewsey Road, Luton LU4 0DZ
It is important that the public and patient interest is properly represented at the highest level in the hospital, especially at a time when FINANCIAL; pressures are requiring difficult decisions. Over the past decade the hospital has made major advances in developing the quality of the services it provides and at the same time improving the patient experience, although more needs to be done on appointments and discharge. i wish to support the hospital continue with its development plans and particularly help as the concept of providing more services closer to home is expanded. from my previous nine years service as one of your governors on the council, i have experience of how the council of governors operates and would seek to further its effectiveness.
I have represented patients for over twenty years, initially on the Davenport House Patient Participation Group (of which I am still a member ) and then in various bodies representing them on the Boards of the NHS commissioning bodies – Primary Care Trusts now replaced by Herts Valley CCG. I therefore have detailed knowledge and experience of how the NHS works. I worked in industry to director level and am educated to MBA standard and so can understand the finances and organisation. Both my wife and I have used the in and out-patient services of the L&D.
Donald Atkinson
Term of office: September 2018 to September 2021 (Second term of office)
Email: please mark for the attention of Donald Atkinson to [email protected]
Address: C/O Board Secretary, Luton and Dunstable University Hospital , Lewsey Road, Luton LU4 0DZ
I believe I can make a committed contribution to improving the hospital's performance.
I believe the patient comes first. Good Governors are essential to the process of identifying and driving the changes needed to further improve Luton and Dunstable NHS Foundation Trust hospital (L&D). Overall, this is an excellent hospital. It could be better. It needs constant attention to maintain its current standards. The NHS is changing. The hospital needs new, strong personalities to guide it for the future.
For the past two years, I have taken a close interest in L&D. I have attended most Board and Governor's meetings as a member. I have been involved particularly with visitors' and patients' complaints, the resolution of which, I believe, lies at the heart of L&D's raison d'etre and is fundamental to assessing and improving experience of the hospital, especially at the end of life.
Elected President of my College and University Students Unions, I worked for Proctor & Gamble and IBM. I was MD Computing & Communications for an international food and hotels group, founder of a company set up to automate medical records, designed battery testing, speech recognition, environmental control, international telecommunications and web-based systems.
I am Chairman-elect of Probus Club of Harpenden and Trustee of a Care Home. My interests include the application of technology to medicine, most sports, the arts, music, literature, military history, politics and current affairs. I am married, have four grown children and three grandchildren, two at university. The third has a mathematics degree.
Helen Lucas – Lead Governor & Deputy Chair of Council of Governors (2020)
Term of office: September 2018 to September 2021 (Second term of office)
Email: please mark for the attention of Helen Lucas to [email protected]
Address: C/O Board Secretary, Luton and Dunstable University Hospital , Lewsey Road, Luton LU4 0DZ
I would actively support health care strategies for Hertfordshire ensuring high quality care using my working experience within the NHS.
Being a governor will enable me to use my experience working within the Health Service in a role that will have impact on service provision for the future. I will have the opportunity to gather health requirements from the local Hertfordshire population, share these with the hospital and ensure these are reflected in the hospital redevelopment and service provision. I am keen to support the Trust to improve and deliver services to meet national standards and the future health needs of the community.
I have 38 years NHS experience, the last 25 years at the Trust within maternity until recently. As head of midwifery for the past 10 years at the Luton and Dunstable I have professional, clinical and managerial skills including people management, service development and transformation. Having recently retired I have good incite and awareness of national quality targets and the successors required to deliver these. Service development was one of my key roles and I understand the importance of integrated services and the need to ensure delivery of the strategic plan. I have passion and drive to ensure delivery of a health service fit for purpose.