Non-Executive Directors
Simon Linnett
Non-Executive Chair
On the 16 July 2014 the Council of Governors approved the appointment of Simon Linnett as the new Chair of the Trust. He took up his post from the Annual Members Meeting on the 24 September 2014.
Simon Linnett is Vice Chairman at Rothschild in London. He has devoted a large part of his professional life to working within the public/private interface both nationally and internationally and is responsible for the bank's relationship with the UK government.  He has had a long association with the health dialogue including the health reform process and the health debate generally and has engaged with various government bodies and other health institutions on this subject.  Simon has previously headed Rothschild's global transport group and remains closely involved with its initiatives.  He has a strong personal interest in the "green" debate, seeking to influence discussion on auctioning emissions and chairing Rothschild's Environment Committee. Simon graduated from Oxford in Mathematics in 1975 and joined N. M. Rothschild & Sons Ltd where he has been ever since. Simon's external roles include: a Patron of the Independent Transport Commission; and Trustee of Exbury Garden Trust (a Rothschild family garden), Trustee of NESTA. He has previously been Chair of the bank's environment group.
Chair Board of Directors
Chair Council of Governors
Member Re-Development Board
Member FIP
Chair Charitable Funds
Chair Sustainability Committee
Member Executive Remuneration and Nomination Committee
Medical Staff Committee (MSC) and Junior MSC
CoG Membership and Communication Meeting
CoG Constitutional Working Group
CoG Remuneration and Nomination
Chair Medical Lectures
Link for Volunteering
Link with Chaplaincy
Link Equality and Diversity
Link Outpatients
Guardian for Health and Wellbeing
AAC (Consultant Recruitment)
---
Gordon Johns
Non-Executive Director/Senior Independent Director
Gordon held several senior positions in the financial services industry in the City of London over 36 years, including as a director of Lazard Brothers, chief executive of Kemper Investment Management and a director of ING Financial Markets.
Gordon is now Chairman of trustees of Lymphoma Action, a trustee of a charitable educational trust, and a senior coach for the Institute of Advanced Motorists.
Senior Independent Director
Chair Executive Remuneration and Nomination Committee
Member Audit and Risk
Member of Charitable Funds Committee
Member Redevelopment Board
Member of Quality Committee
Member Sustainability Committee
Link Freedom to Speak Up
Bedford Hospital AACs
---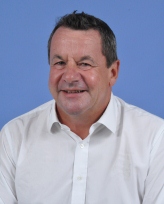 Mark Prior
Non-Executive Director
Mark is a chartered project manager and surveyor with over 35 years experience in the construction and development sectors. He was Managing Director for E C Harris in the Middle East and grew a single location single service office of 30 staff, into a business, operating from Abu Dhabi, Dubai, Qatar and KSA, delivering outcome based project services, with over 700 staff.
He was Group Head of Transportation for EC Harris, building a sustainable and diversified portfolio of international business and focusing growth in project and construction services.
Chair Redevelopment Board
Member of FIP
Member of Workforce Committee
Member Audit and Risk Committee
Member Sustainability Committee
Estates Link
Link PLACE Meeting
Link PLACE Assessments
Link for Car Parking
Link Health and Safety
Link for Emergency Planning
---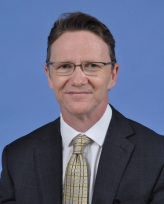 Simon Barton
Non-Executive Director
Simon is a highly experienced Chief Financial Officer. He is an accountant and has 10 years' experience in investment banking. He has a broad range of experience in financial planning and analysis, a very strong history of developing and negotiating creative financial outcomes, fundraising and completing strategic transactions, and an established record of adding value with innovative solutions.
Vice Chair
Chair Digital Strategy Meeting
Chair GDE Programme Board
Member Audit and Risk
Member of COSQ
Member of FIP
---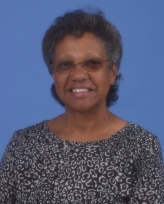 Annet Gammel
Non-Executive Director
Annet qualified at Charing Cross Hospital Medical School in 1980. After further training and a spell in The Sudan with Save The Children during the Ethiopian famine, she worked clinically as a GP in Buckinghamshire from 1985 to 2019.
Appointments include CEO/Chief Clinical officer of NHS Chiltern CCG until 2016; Chair of Thames Valley Urgent and Emergency Care Network until 2017.
Current roles include Board Member and Chair of Primary Care Commissioning Committee NHS Ealing CCG; Chair of Quality and Performance Committee North West London CCGs and Council Member for Bucks New University.
Chair COSQ
Member Workforce Committee
Member Digital Strategy Committee
Medical Education Division
Chair Local Clinical Excellence Awards
Clinical Audit and Effectiveness Committee
Nominated NED for Consultants under disciplinary
Link Safeguarding
Ethics Committee representative
Falls Representative
Maternity Representative (Board Safety Champion)
Link for Organ Donation
AAC (Consultant Recruitment)
---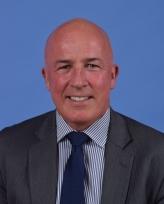 Richard Mintern
Non-Executive Director
Richard Mintern is a locally born internationally experienced business executive. He is currently Chairman of ELMS Aviation, a leading software services provider to the aviation sector that provides best in class capability for managing aviation staff compliance and competence. He is also a Visiting Professor at the University of Hertfordshire and a Governor of Redborne Upper School and Community College in Ampthill.
Prior to that he was CEO for Northern Europe & Asia Pacific of the Avincis Group where they grew and transformed a private equity owned business into a safe, efficient and profitable operation, where he played a leading role in the sale of the business to Babcock. The Group provided a wide spectrum of mission critical services (Search and Rescue, Air Ambulance, Law Enforcement, Fire Fighting, and Offshore Oil and Gas workforce transportation) operating circa 320 helicopters and 50 fixed-wing aircraft from 284 bases in 10 countries, employing approximately 3,000 people. During this time Richard was also a Director of Oil and Gas UK, providing aviation leadership experience to the Oil and Gas UK board.
Previously Richard held numerous senior management posts for the Monarch Travel Group, including Group CIO, Technical Director, Managing Director of the Engineering division and finally Group Chief Operating Officer, where he held responsibility for the safe and efficient operations of The Monarch Group until 2012.
Chair Workforce Committee
Member Audit and Risk
Member COSQ
Member IT Strategy Committee
Chair Patient Experience Council
Chair Appeals for staff dismissal and general issues
AAC (Consultant Recruitment)
Mentor for NEXT Director
---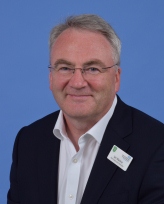 Ian Mackie
Non-Executive Director
Ian is a 'big 3' trained Chartered Accountant with over 20 years experience as  a Finance Director and CFO in a variety of FTSE100 and 250 businesses across the UK and Continental Europe in the logistics, food, energy and wholesale service sectors.
He has significant International experience in delivering acquisitions and business turnarounds with emphasis on capital management and cost efficiency. He currently serves as Finance Director and COO for a fast growth, privately held asset rental business.
Ian has also served as a Non-Executive Director at Milton Keynes Foundation Trust and as a member of the Finance and Investment Committees and as a Pension Fund Trustee, at Exeter University.
Chair of FIP
Member of Redevelopment Board
Member Charitable Funds
Member Executive Remuneration and Nomination Committee
AAC (Consultant Recruitment)
---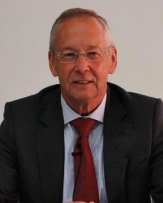 Steve Hone
Non-Executive Director
Steve is a qualified engineer who has over 25 years extensive experience as a director and senior executive within the manufacturing and high service level distribution industries and latterly as a management consultant and Non-Executive Director to a number of small and medium-sized businesses.
Since becoming involved in the NHS he held the posts of Chair of Kettering General Hospital for seven years – leading the Trust to Foundation status – and Chair of Bedfordshire Clinical Commissioning Group for a further two years. Most recently he has been Non-Executive Director at Bedford Hospital Trust and was Chair of the Finance Committee.
Chair Audit and Risk
Member of FIP
Member of Workforce Committee
Member of Digital Strategy Committee
Member of Rems and Noms
Member of Charitable Funds
Deputy for Bedford AACs
---
Other meetings to be attended on a rotational basis:
PLACE Assessment
Engagement Events with the public and members
Supporting events like Good, Better, Best Weeks, Nurses Day and Equality Week
CCG AGMs (Luton, Bedfordshire and Herts Valley)