Venki Sundaram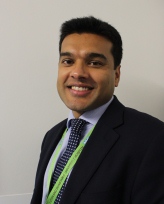 Hospital
Luton & Dunstable University Hospital
Job Title
Cataract, Medical Retina
Email
Sally.Bargery@ldh.nhs.uk
Specialty
Medical Retina and Cataract Surgery.
Other Roles
Clinical Lead for Diabetic Retinopathy, and expertise in Glaucoma.
Education and Training
Trained at Moorfields Eye Hospital, London.
Experience
Completed an MD during which he was the principal clinician to the world's first retinal gene therapy trial.
Other
'Training in Ophthalmology' Lead Editor.