Because of you – Surgical
Robotic Assisted Surgery
The charity supported the purchase of an additional monitor to allow for training of junior surgeons and for dual surgeries to take place, reducing time in the operating theatre and supporting the health and wellbeing of the patient by reduced anaesthetic and recovery.
With thanks to the local community, key charitable events and corporates for their fundraising for the Helipad, the funds have been used to support the purchase of the dual control and the first surgery took place at the L&D on 2 May 2023.
Without our supporters fundraising and getting behind our appeals, the charity would not be able to support the Trust in its commitment to deliver excellent services, including local cancer services and our tertiary bariatric and complex head and neck services, promote the development of other specialist services, and reduce the demand on acute beds through shorter length of stays.
To continue following the story of Robotic Assisted Surgery, visit the Bedfordshire Hospitals NHS Foundation Trust website.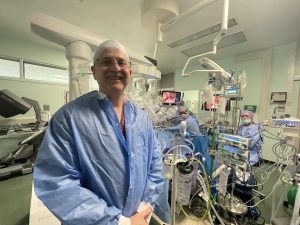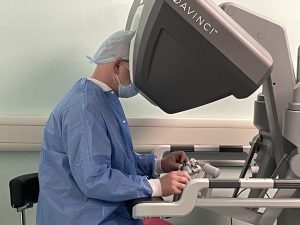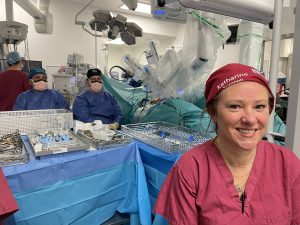 ---
Allen Spinal Table
A new Spinal table to support all spinal procedures at the Luton and Dunstable Unviersity Hospital.  Medical technology moves incredibly quickly, and as a Trust the L&D strive to make sure the best innovations can be available to our talented surgical teams, in order to help our patients. We are very fortunate to have been awarded funding from a local grant giving organisation for an Allen spinal table, which will support over 100,000 frail and vulnerable patients to receive a full range of spinal procedures and the best possible treatments close to their homes.