Meet the team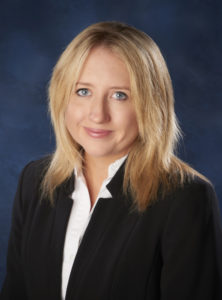 Sarah Amexheta, Head of Charity
[email protected]
I am very proud to head up an incredible Charity. Every day we are lucky enough to meet people that wish to connect with us, it is a privilege to get to know our supporters and their reasons for giving. In addition to raising funds to support items above and beyond, we also run the volunteering program across the hospital. Whether you give time or money to support us, we are incredibly grateful, thank you!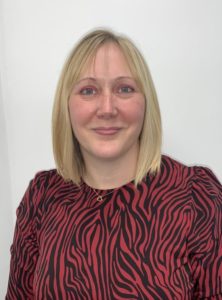 Charmaine Norrish, Deputy Fundraising Manager
[email protected]  07812 493445
As the Deputy Fundraising Manager I have the opportunity to be a part of the expanding fundraising team in an amazing charity. I have a retail and fundraising background, and feel very lucky to be part of a team that receives wonderful support from the community. I look forward to meeting our supporters and hearing their reasons for giving/ However you choose to support us, be it with time, money or gifts in kind we are truly grateful – thank you.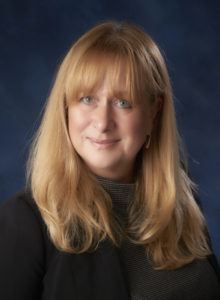 Karen Bush, Voluntary Services and Community Engagement Manager
[email protected], 01582 497357
I've had the privilege of managing our volunteers for the last seven years and never cease to be humbled by the amazing people that I meet on a day to day basis.  I am also part of the National Association of Voluntary Services Managers ( NAVSM) NEC, working to promote and support best practice in Voluntary Services Management across the NHS.
Whether people give their time or donations, we are incredibly grateful to our amazing community for the support that is given to your hospital. If you would like to volunteer here, please get in touch , we would love to hear from you.
Deborah Allman – Voluntary Services Manager
[email protected], 01234 795801
As Voluntary Services Manager, I am privileged to work with a fantastic team of volunteers – people from all sectors of our diverse local community who give their time to support patients, visitors and staff at the hospital. From offering a friendly welcome and wayfinding to helping ward meal service and supporting families when a loved one is nearing the end of their life, our volunteers are ready to help.
It's amazing what a difference a smile and a chat can make to everyone's day in the hospital environment and the best reward is when they tell me it's 'the best thing they've ever done'. Our volunteers are a joy to work with.
Donna Pratt, Charity Hub Manager at L&D Hospital
[email protected], 01582 497439
We have recently opened our first Charity Shop in the Maternity Block, which I have the exciting job of managing. As well as managing the shop I also have the pleasure of working with our many volunteers who help keep the shop running.
The shop is great place to work and an ideal place to promote the charity and all that we do. I feel very proud and privileged to work for such an amazing charity, and with an incredible team. If you would like to volunteer in our shop please get in touch.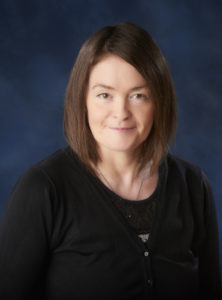 Mhairi Emery, Volunteer Co-ordinator
[email protected]
I am the Volunteer Co-ordinator for the hospital and also lead on the student volunteering programme we have in place with a number of local schools. I am lucky to work alongside amazing people who donate their time to support the hospital and can see the enormous benefit volunteers have on our patients and staff.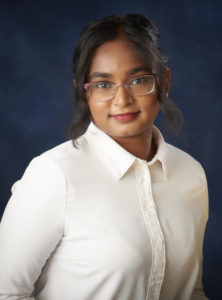 Aakifah Begum – Grants and Trusts Officer
[email protected], 01582 718977
I am the Grants and Trusts Officer at the Bedfordshire Hospitals NHS Charity. Through my role here at the Charity, I focus on supporting incredible projects through fundraising.  It is a joy to work for the Charity and a team committed to establishing the best healing environment for patients, their families and friends.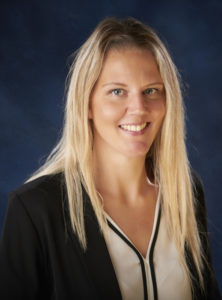 Sabine Hazell – Schools Partnership Coordinator
[email protected]
As the Schools Partnership Coordinator for the Charity Team I am very lucky to meet people from lots of fantastic schools, colleges and universities, I have been amazed by the support we receive. I look forward to continuing the fantastic relationships that have been built and creating new ones.  If you would like to book a visit for me to come and talk to your students about how you get involved and how we can work together to support the hospital Charity please get in touch.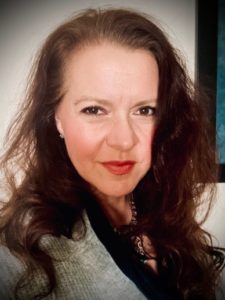 Jennifer Valentine – Volunteer Companionship Project Co-ordinator
[email protected], 01582 718289
I recently joined the team as the Trust's Volunteer Companionship Project Co-ordinator.
Working with not only the Charity Team but also the Chaplaincy and Palliative Care Teams, my role is to organise and support our end of life Blossom Volunteers. Our aim is to ensure that patients and their families are supported in the last days of life. This may mean checking in on bedside relatives and offering some support. It may also mean holding a patient's hand at the very end.
Blossom Volunteers are a special group of people providing an amazing service at often, one of the most difficult of times. If you see the team members around (often wearing the cherry blossom logo) please say hello. Also, if you would like more information about this incredible project and how you might be able to support it, please be in touch.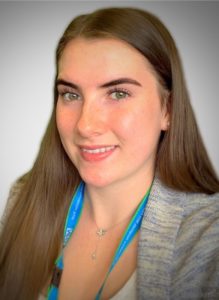 Isabella Gilmore – Charity Assistant
[email protected] 01582 718289
My role is to assist in all aspects of the charity including public engagement, helping promote any new projects or developments and supporting the day to day activities within the charity. This will also including assisting or even sometimes co-ordinating my own events. It is an amazing role and I feel honoured to work for such an amazing charity.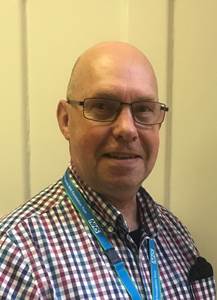 Stephen Butcher – Voluntary Services and Charity Team Administrator
[email protected], 01234 795801
For me volunteering has led to some very rewarding work and employment at the hospital. I have helped the team on the Critical Care Unit at Bedford Hospital as well as the Fundraising and Donations Team during the COVID-19 pandemic, gaining knowledge and experience in the hospital and seeing the dedication and commitment of staff at its very best.
My role now centres around administration activities supporting both charity and voluntary services. My drive and passion, working within a truly dynamic focused team, is to administer the day-to-day tasks that bring efficiency, allowing others to focus on the delivery of welfare improvements to patients, staff, and visitors alike. Being part of such a caring team is a real privilege and a true blessing.