Carers Lounge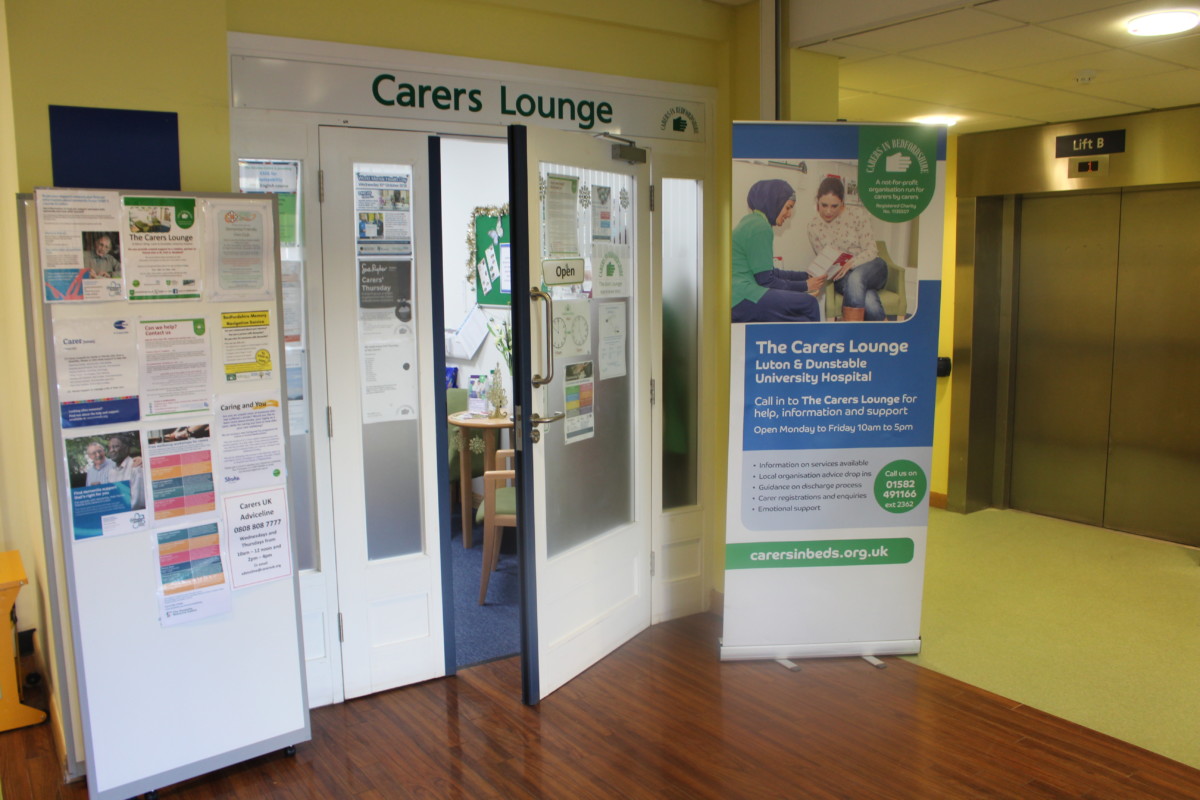 Three in five people in the UK will become a carer at some point in their lives.
A carer is anyone who cares, unpaid, for a friend or family member who, due to illness, disability, a mental health problem or addiction, cannot cope without their support.
The L&D has a dedicated space for unpaid carers to access information, advice, practical and emotional support– the Carers Lounge is hosted by local charity, Carers in Bedfordshire.
The Carers Lounge offers unpaid carers access to information, advice and emotional/practical support in a friendly, confidential space. The lounge is staffed by trained support workers and volunteers who will welcome you with a cup of tea or coffee and give you the opportunity to talk to someone who will listen.
You can find the Carers Lounge on the ground floor in St Marys Wing and we are open Monday – Friday from 10am to 5pm. Please note from 11th November 2019 opening hours will be 9.30am to 4.30pm. 
No appointment is necessary, just drop in and you will be welcomed.
For more information about support for carers, dementia support and our range of services including: NHS grants, a programme of groups and training, Cafés and more, visit our website or drop in to the Carers Lounge. If you would like to volunteer at or support the Carers Lounge, please contact us on the details below
Maria Panteli – Carers Lounge Co-ordinator 
Tel; 01582 491166 ext 2362