18th October 2019
We are very proud to announce that Yvonne Weldon, Dementia Nurse Specialist at the Luton and Dunstable University Hospital (L&D) and Donna Pratt, Fundraising Assistant from the L&D's Charity, won awards at the tenth Luton & Bedfordshire Community Awards last week.
The Luton & Bedfordshire Community Awards is an annual ceremony, celebrating the unsung heroes of our diverse and multicultural community and applauding those that that seek to make the lives of others, easier, happier and more fulfilled.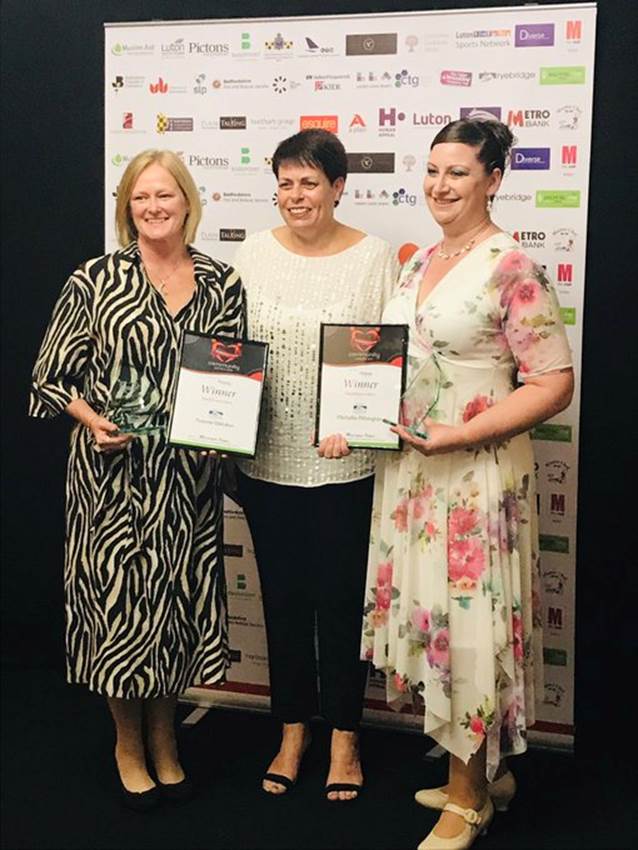 Yvonne was joint winner of the 'Healthcare Hero' award alongside Dementia Nurse Specialist at Luton Community Services. Being diagnosed with dementia can be scary and living with dementia harder still. The knowledge, care, understanding and compassion Yvonne has makes it a little less scary and more manageable. Yvonne supports both her patients and their carers and is the point of contact for her staff in advice and training, encouraging them to become Dementia Champions. Yvonne spends a great deal of time both in the hospital, and out, helping more people understand how best to care for people with the illness.
Yvonne said: "It was wonderful to be nominated as a healthcare hero, but an even greater joy to be chosen as a winner.
Sharing the award with my close colleague in the community is a great accolade to the work and improvements we are  both striving to achieve for people living with Dementia, and their carers, in our community."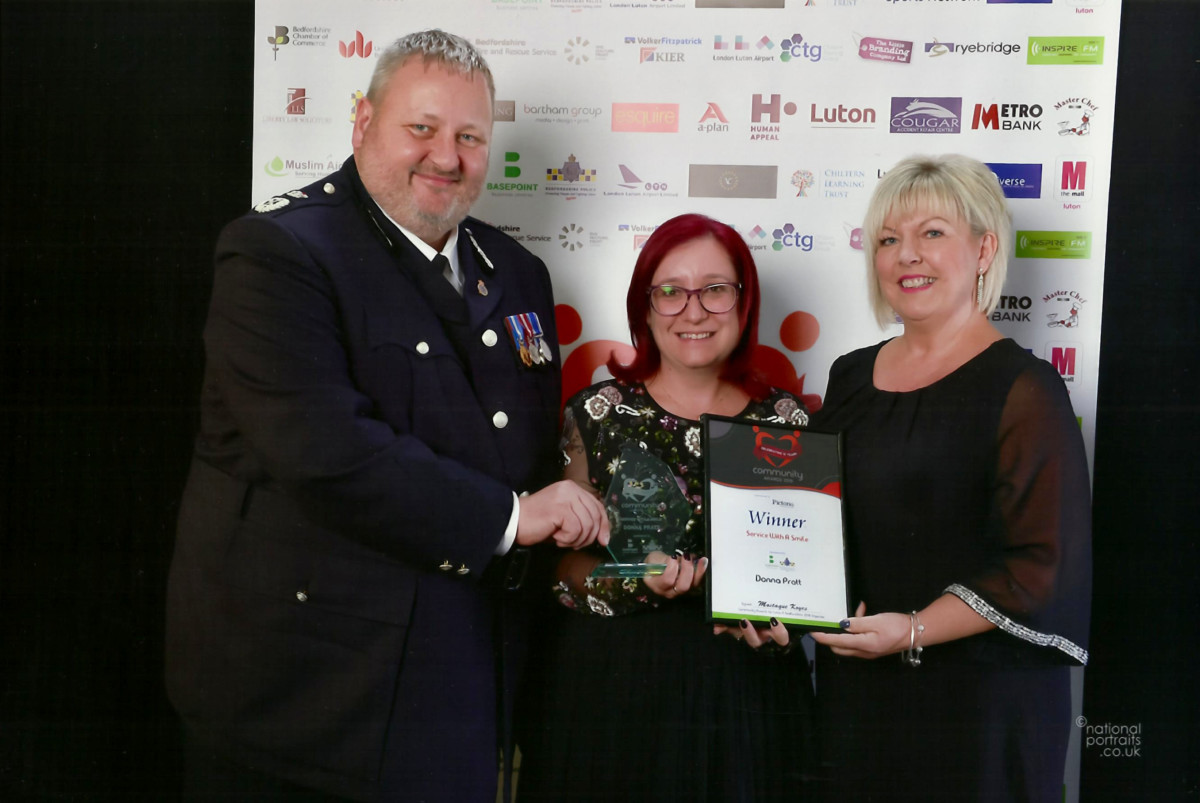 Donna was crowned winner of the 'Service with a Smile' award. The past 12 months have seen Donna deal with a severely ill son, who, although now stable, will need assistance for the rest of his life, and also support her father during his treatment for cancer. Despite what was a frightening and exhausting time, Donna continued to work extremely hard, promoting, developing and getting involved in fundraising activities within the community. Donna really does make a difference to the people she works with and meets every day.
After receiving the award, Donna said: "I'm overwhelmed and really didn't expect to win this award. My job and colleagues have really helped me deal with my personal life, giving me a chance to focus on something else and continue to help others. I'm so thankful to have won."
The Luton and Dunstable Hospital Charitable Fund's Helipad Appeal, was the chosen Charity of the Year for this year's awards and not only did they receive a cheque for £15,000, but also had it topped up by another £5,000 from the faith-based Human Appeal.